&nbsp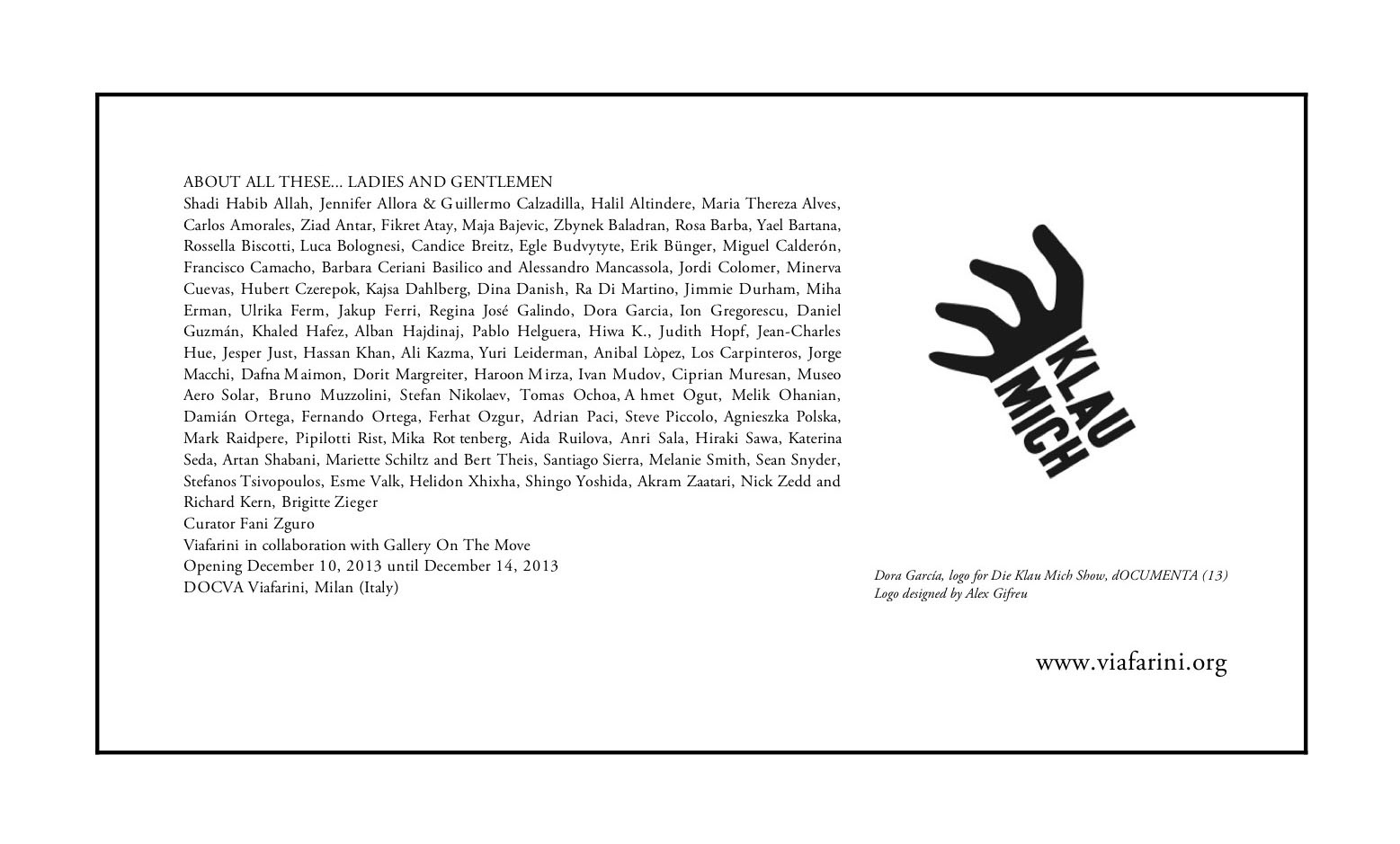 07.01.14 / 25.01.14
Screening: All About These… Ladies and Gentlemen
All About These… Ladies and Gentlemen_, a video screening curated by Fani Zguro in collaboration with Gallery On The Move.
On show:
10 -14 December 2013 at Viafarini in Milan, Italy.
7 – 25 January 2014 at Pilot Galeri in Istanbul, Turkey.
February 2014 at National Galery of Arts in Tirana, Albania.
10-13 April 2014 at Film Cologne during Art Cologne, Germany.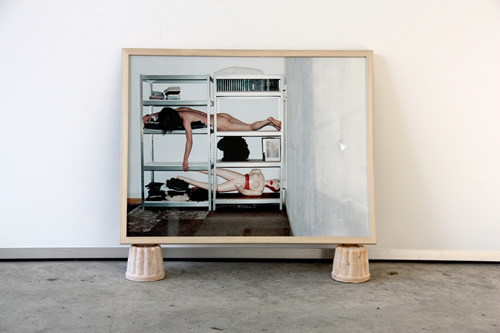 29.11.13 / 22.12.13
Exhibition: Momart presents all
During Amsterdam Art Weekend, from the 29th of November to the 1st of December, Momart presents all the artist taking part in the initiative.
Participating artists: Abe Rechterschot, Aldwin van de Ven, Alex Winters, Aquil Copier, Aram Tanis, Elian Somers, Esmé Valk, Esther de Graaf, Geirthrudur Finnbogadottir, Ghislain Amar, Isabel Cordeiro, Kristine Hymøller, Lev Ilizirov, Lieke Snellen, Lydia Weijers, Maarten Sleeuwits, Maurice Bogaert, Melanie Matthieu, Natalia Ossef, Oscar Lourens, Sander van Wettum, Sjoerd Westbroek, Suzanne van Rest, Theun Govers, Thijs Ebbe Fokkens, Tudor Bratu.
Opening: Saturday 30 November from 7pm to 9pm
Opening hours exhibition:
Friday 29/11, 2pm – 8pm
Saturday 30/11, 12am – 5pm
Sunday 1/12, 2pm – 8pm.
The exhibition runs until December the 22nd by appointment only.
Project space Momart
Bergstraat 3
1015 AV, Amsterdam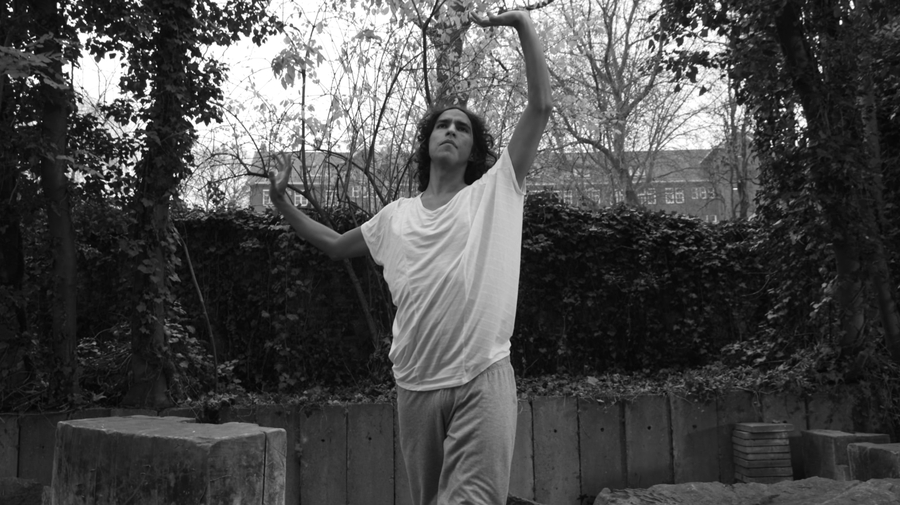 12.10.13 / 16.11.13
Exhibition: what belongs to the present
A solo show in the attachement space of Gallery Akinci with my new installation what belongs to the present. Also on show are new works by Anne Wenzel.
Gallery Akinci
Lijnbaansgracht 317
1017 WZ, Amsterdam
Opening hours: Tue/Sat | 13.00-18.00
Opening: 12 October 2013 | 17.00-19.00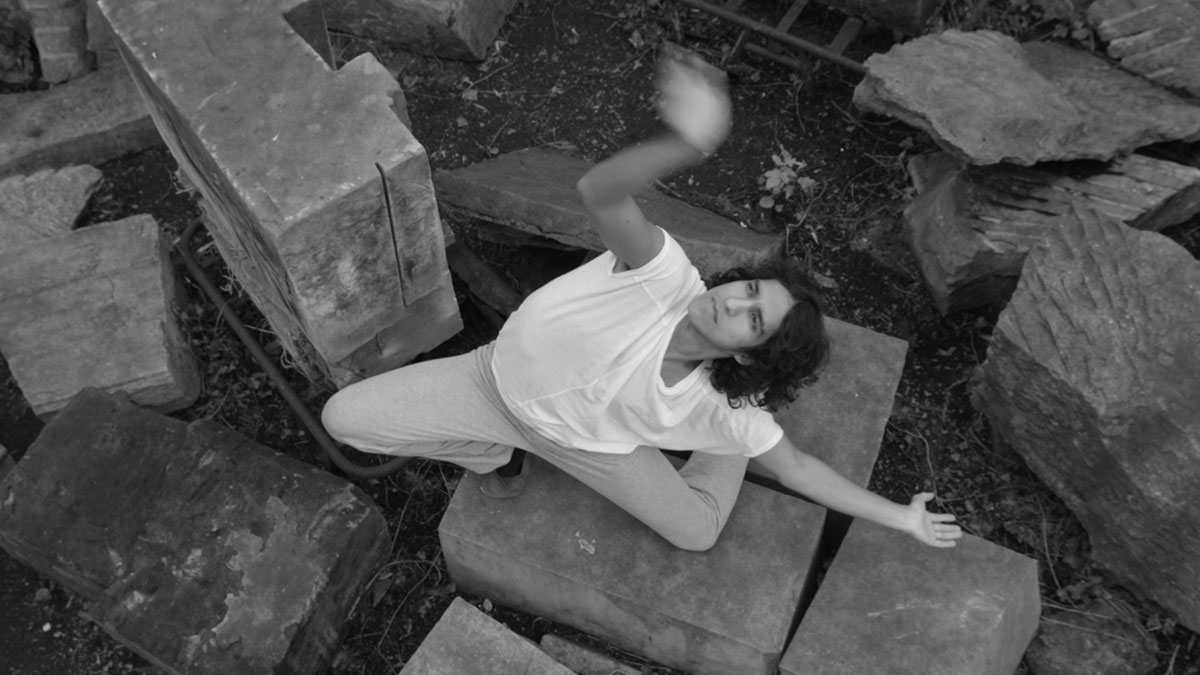 what belongs to the present
more information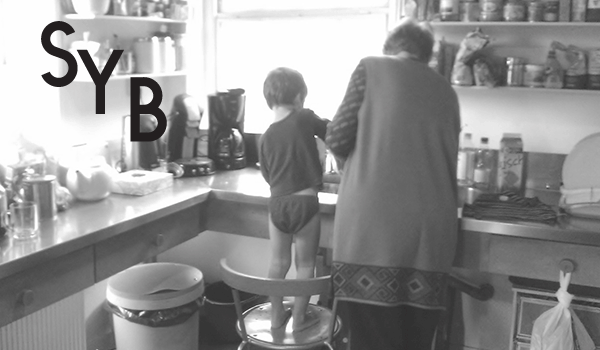 20.10.12
Symposium: Artistic Research in Daily Life
Saturday 20 October 2012
14.00 – 19.00
Kunsthuis SYB
Hoofdstraat 70
9244 CP, Beetsterzwaag
Symposium on artistic research organised by the alumni (2012) of the Artistic research program at the University of Amsterdam, as well as the The Zolder Museum – a project by Iva Supic Jankovic.
Speakers:
Sara Campos – an excercise on listening to each other's voices and presence
Rebecca Stephany – chronology, asynchronicities and consequences of 'Doppelwörter aus: Bilder, Bedeutung, Austreibung, Produktion' (a project at Performance Project LISTE 17, Basel, 2012)
Esmé Valk – recent research and projects, a.o. 'Showcasing Today's Essentials' and 'The Importance of the Composed Domain' (2012)
Jeroen Boomgaard (head, Artistic Research, UvA)
Lucy Cotter (head, MAR, The Hague)
Moderator: Heiðar Kári Rannversson
Dinner will be served at 7 pm. Everybody is welcome to join.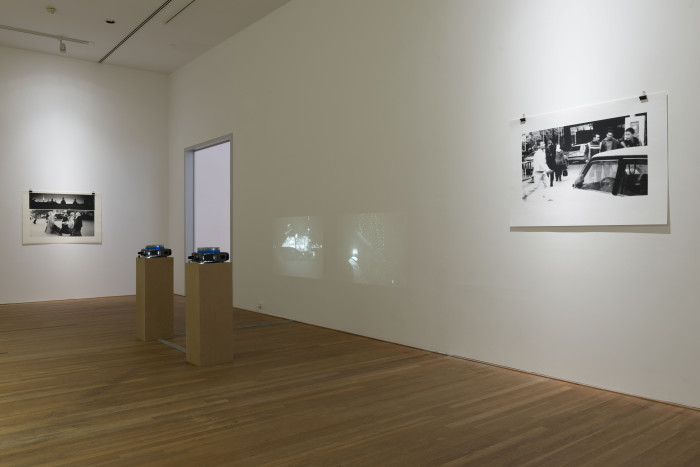 02.10.12 / 27.01.13
Exhibition: Theatre of Thought
A group show with works by Adrian Alecu, Clifford Borress, Christophe Lemaitre, Snejanka Mihaylova, Nathania Rubin and Esmé Valk.
Bonnenfantenmuseum
Avenue Ceramique 250
6221 KX, Maastricht
Opening hours: Tue/Sun | 11.00-17.00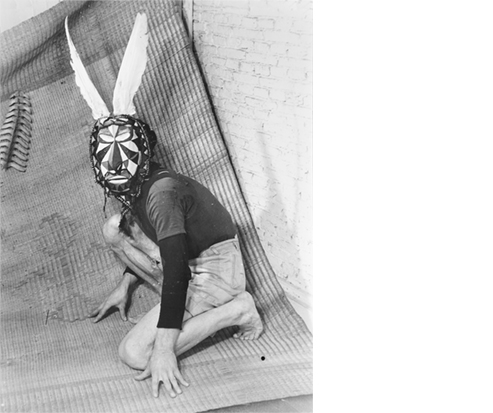 01.09.12
Special Guided Tour in the Cobra Museum
On Saturday the 1st of September 2012
13.30 – 14.00 (Dutch)
15.30 – 16.00 (English)
Cobra Museum
Sandbergplein 1
1181 ZX, Amstelveen
On the 1st of September I will give a guided tour through the installation The Importance of the Composed Domain, which was commisioned by the Cobra Museum of Modern Art. The starting point for this installation was formed by photographs showing Cobra artist Eugène Brands posing in the interior of his house while wearing a mask, and by reflection on the way Brands dealt with his interior during the years of German occupation. The tour has a performative character and apart from my own voice, also the voices of Eugène Brands' daughter and of Hilde de Bruijn, curator at the Cobra Museum, are included.
There is a maximum of 12 participants per event. You can make reservations by sending an email to activiteiten[at]cobra-museum[dot]nl, subject: Esmé Valk. Please don't forget to indicate the desired time frame. We kindly ask you to bring your camera or mobile phone with a camera function. Start at the reception desk.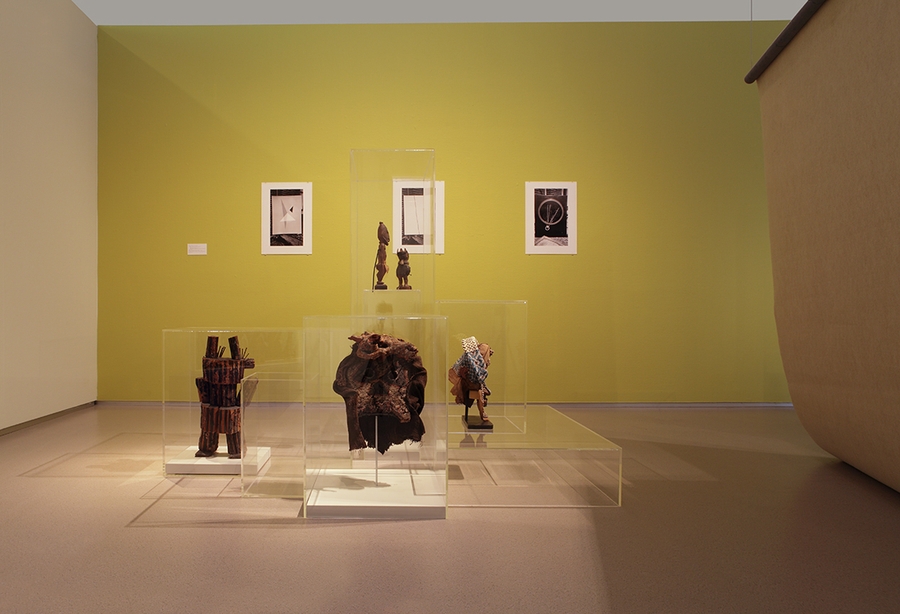 The Importance of the Composed Domain
more information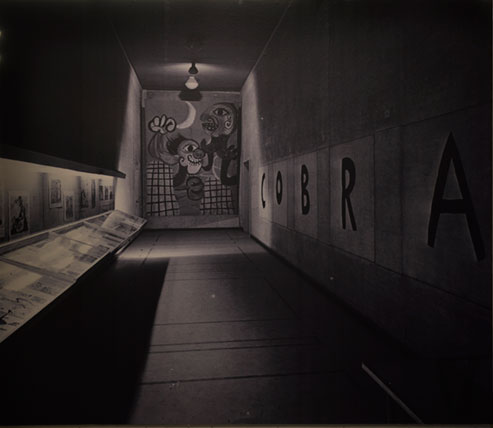 08.05.12 / 09.09.12
Exhibition: Cobra- Andere Tijden
I present the installation The Importance of the Composed Domain that is made with artworks from the collection of the Cobra Museum. Performative guided tours will take place in the installation on 1 September at 13.30 and 15.30.
Cobra Museum
Sandbergplein 1
1181 ZX, Amstelveen
Opening hours: Tue/Sun | 11.00-17.00
Opening: Sunday June 3rd | 15.00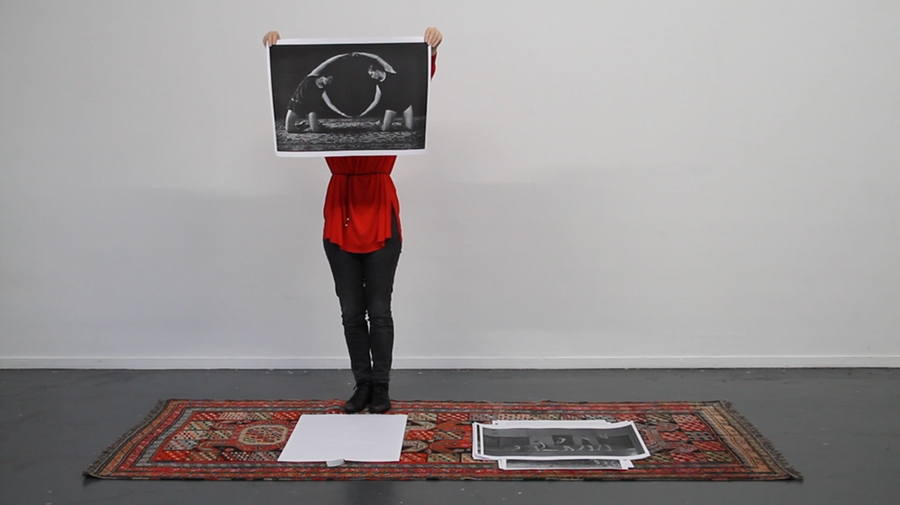 Dancing on the Carpet
more information